Final Fantasy XIV's New Eureka Area Is A Tedious Grind
=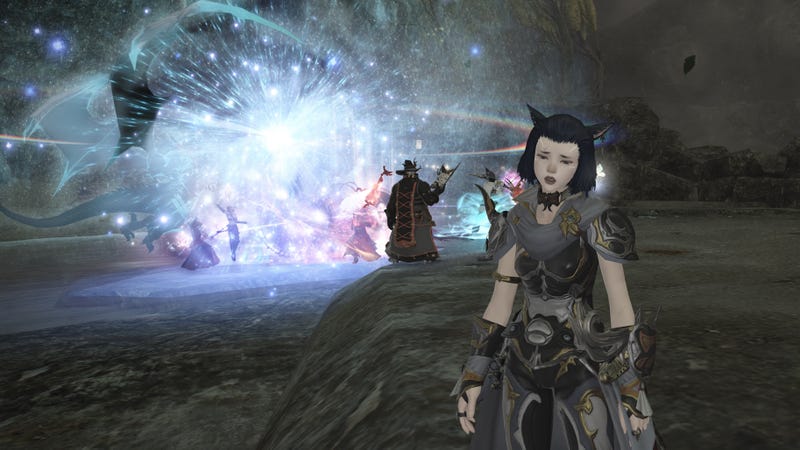 The 4.25 patch for Final Fantasy XIV dropped right now, including the FFIII-impressed Forbidden Land of Eureka region to the recreation. It is a magical island in which gamers can group jointly and destroy big quantities of creatures for extremely minor reward until eventually they slide asleep at the keyboard.
Declared again in 2016 with the Stormblood growth and delayed several situations over the past yr and change, Eureka is a zone in which gamers can grind for powerful equipment. Grind is the operative phrase below. As soon as gamers entire the limited introductory quest opening up the new region, it's all about killing as a lot of enemies as attainable in order to obtain crystals wanted to make and upgrade powerful new equipment. There are no sidequests. No exclusive occasions, conserve the occasional spawning of a powerful creature requiring a big group of gamers to just take it down. It is destroy, destroy, destroy, destroy, slide asleep, wake up, destroy some extra.
Eureka is a big map filled with enemies to destroy and not a lot else. Players battle to maximize their elemental expertise level, a exclusive Eureka-only progression mechanic, permitting them to fight extra challenging enemies and perhaps assemble these crystals essential for the new powerful products just a little bit speedier.
But nothing about Eureka feels notably speedy. Soon after a fifty percent hour of making an attempt to battle enemies on my personal, I'd manufactured minor development to the second elemental expertise level. The creatures below are difficult, encouraging gamers to staff up, but they are not difficult in an intriguing way. They've received extra strike points and they strike tougher. They don't utilize sophisticated practices or demand any form of exclusive strategy. It is just form a bash, begin zerging.
I don't intellect a grind now and then, but it has to have some thing intriguing about it to keep my interest. Eureka introduces an elemental affinity mechanic, permitting gamers to devote points to maximize possibly their resistance or harm performed to creatures of equivalent or opposing elements. That sounded intriguing, but in apply it feels like an needless complication. Getting to swap your elemental affinity to fireplace to do extra harm to an ice-aligned creature doesn't make a wearisome battle any much less wearisome.
So yeah, this is not enjoyment at all, and tons of gamers on the game's Reddit and formal message boards agree. There are a good deal of enjoyment issues to do in Final Fantasy XIV. The Forbidden Land of Eureka is not a person of them.